HOW TO WATCH
THE STU'S SHOW
TV CHANNEL
WITH YOUR ROKU BOX,
ROKU STICK, OR ROKU TV

The Stu's Show TV channel can be accessed when it broadcasts live and several previous broadcasts
are available for viewing on demand at no cost via a Roku device attached to a television or via a
Roku TV itself. It's simply a matter of adding a private channel to your lineup on the home
screen. Below are some basic instructions along with some images.

1. Using your computer, tablet, or cell phone, log onto your Roku account by visiting the Roku web site.




2. Above is a portion of the screen you will get after logging on. Under "Manage account", click the ADD A CHANNEL link.




3. Simply type the name STUSSHOW in all caps (and all one word). Then click on ADD CHANNEL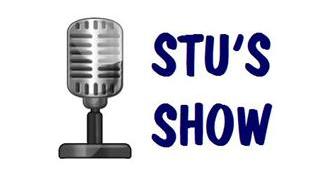 4. The channel will install and will be available on all your Roku devices. Now go to your Roku device(s) and grab your remote. You may have to reboot or update your Roku device(s) in order for the channel to appear in your roster. Locate it - it will most likely be added to the end of your list. Highlight it, then click OK to open it. Follow the instructions to watch the show live every other Wednesday starting at 4:00 pm PT/7:00 pm ET or select one of the previous broadcasts to watch on demand free of charge at your convenience.

5. That's it - enjoy the channel!



---
Return to Main Page